Meek Mill Premiere's New Song Titled 'Stay Woke'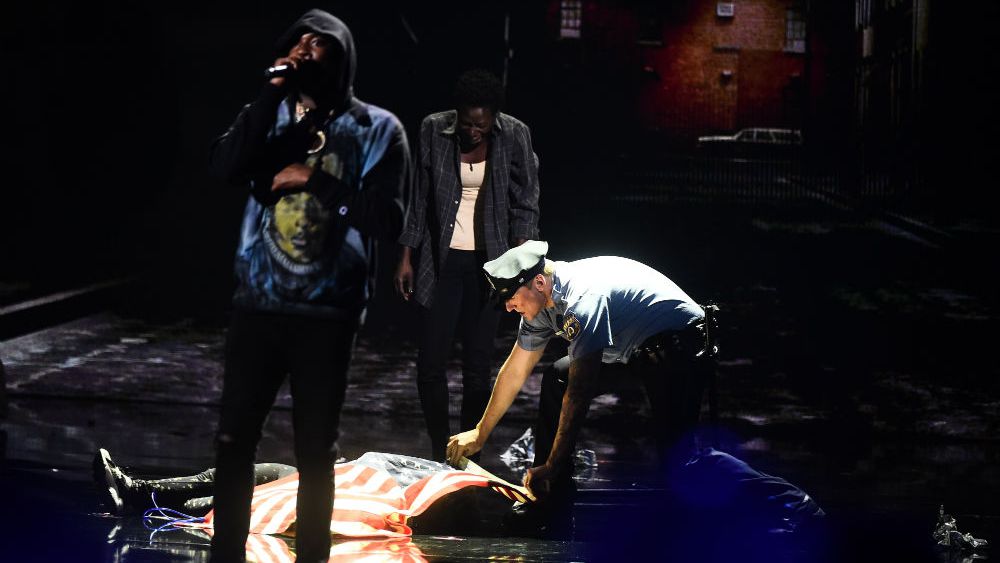 Meek Mill premiered his new song "Stay Woke" featuring Miguel with a powerful performance on this year BET Awards which highlights police brutality and the current state in America.
Meek Mill took to the stage wearing a hoodie bearing the face of the late rapper XXXTentacion who was shot dead in Florida. His performance highlighted the harassment black people face in inner cities which probably represented area when he was growing up. It starts off with kids playing in the street which was then disrupted by white officers. The scene ends with a child being shot and the American flag being used to cover the deceased body.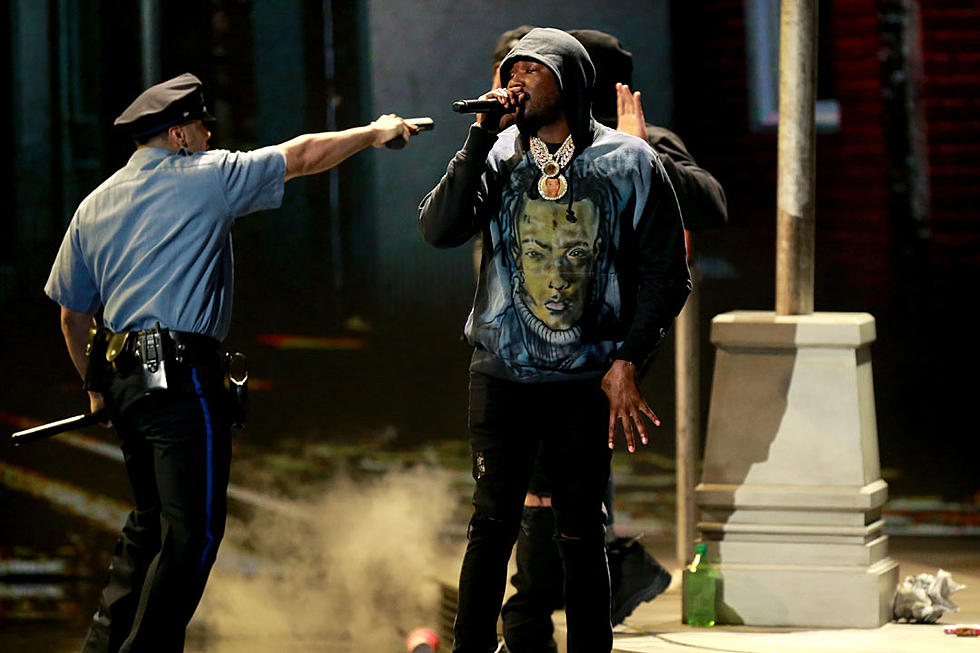 Watch the performance below
---