The Beef Goes On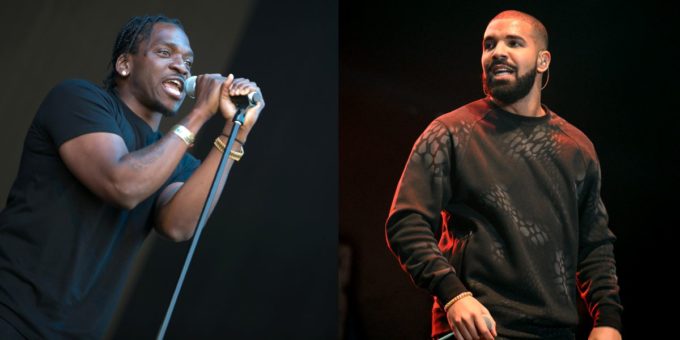 The long awaited lyrical warfare has finally commenced between Pusha T and Drake. Their beef has been on going for years where both rappers will take jabs at each other in their songs but no one expected for their replies to be direct as they were doing subliminal especially on Drake's part.
Many caught wind of the beef due to Pusha T releasing Exodus 23:1 where he took shots at Lil Wayne & Drake, forcing Lil Wayne to respond by tweeting 'F*ck Pusha T' and took aim at him on his soung called "Goulish" Many were expecting a harder comeback as it didn't have an impact and eventually it died down for the time being.
Drake did respond to Pusha T even though it took some time and took aim at him and Kid Cudi on his track 'Two Birds One Stone', fitting title. However, everyone was expecting Pusha T to respond but like Drake, he let the dust settle till he was ready and dissed him on his new album 'DAYTONA'
The diss was so lyrically clever that Drake responded in less than 24 hours by releasing a track called "Duppy Freestyle" calling out Pusha T as well as Kanye saying don't come for him in album mode and he wrote for him.
Two days later everyone was speculating if Pusha will respond and many even doubted him, however he just released "The Story of Adidon" with a picture of Drake in blackface as the single cover art. In this track Pusha revives rumours of Drake having a son with a pornstar and claiming he is keeping them a secret because he is ashamed. In addition he takes aim at Drake's parents and friend/producer OVO 40.
We don't know how this beef will end but its great entertainment and Hip Hop is a gladiator sport so let's hope for more lyrical comebacks other than social media beef that we've been seeing lately.
---
Reader's opinions
---