Written by on July 18, 2018
TSL: TURNT SESSIONS LIVE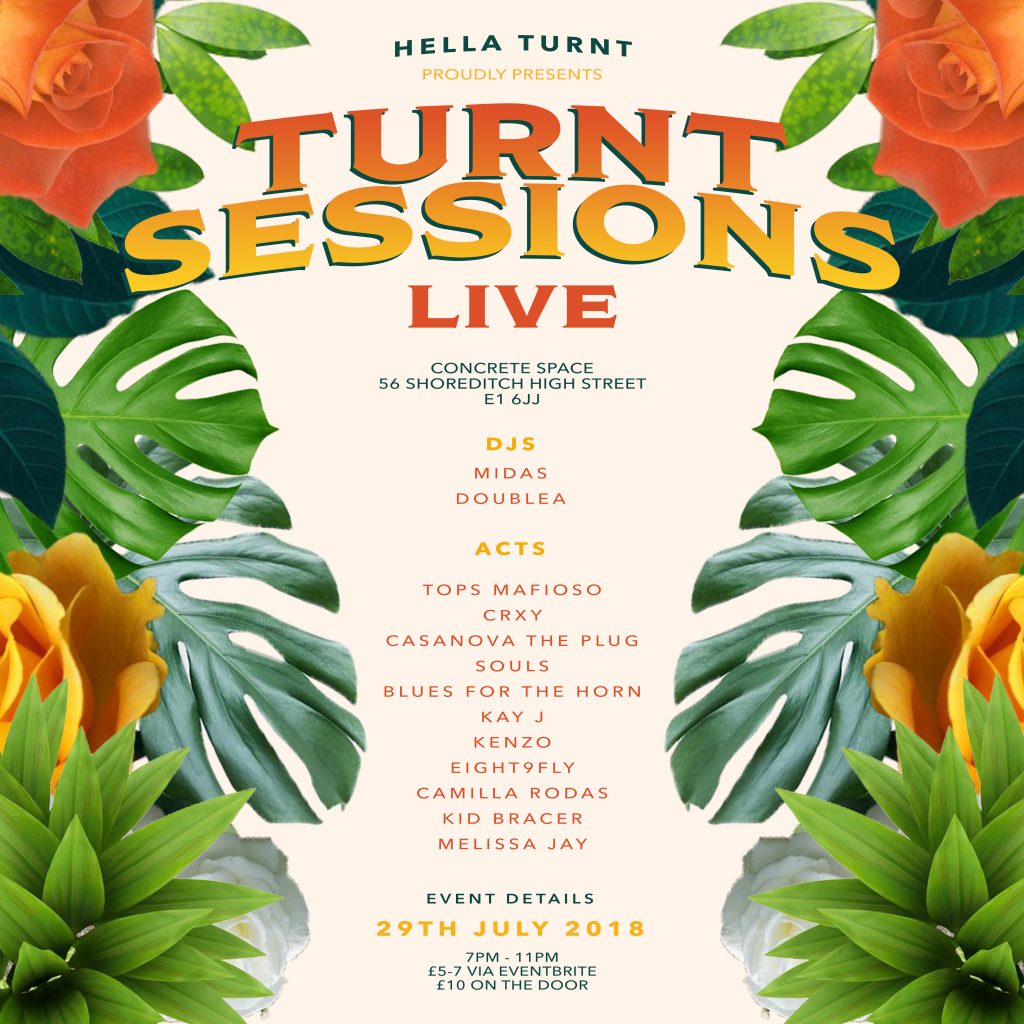 HELLA TURNT SOUNDS present a night full of live music, poetry and good vibes. A night where the best up and coming new wave artists come together to put on the waviest night this summer.
ACTS INCLUDE:
KENZO
CRXY
CASANOVA THE PLUG
SOULS
BLUES FOR THE HORN
KAY J
TOPS MAFIOSO
EIGHT9FLY
CAMILLA RODAS
And will be headlined by:
KID BRACER
MELISSA JAY
DJ's on the Night Will Be
Midas and Double A
We Hope To See You There.
---